Coping with Christmas – Is it Really the Season to be Jolly?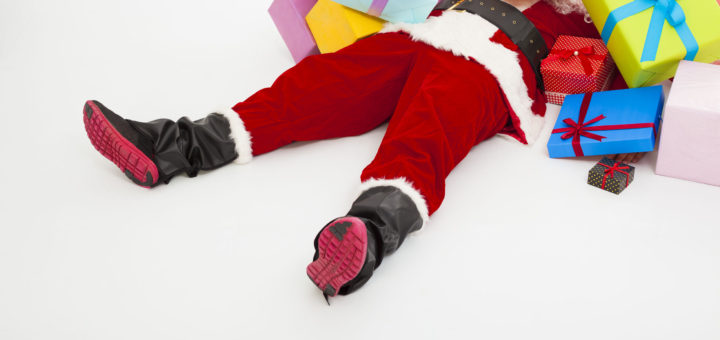 Christmas can be Difficult Sometimes
Christmas is definitely the season to be jolly, but sometimes it can be challenging on a number of levels. As a GP, I see this frequently as the festive season approaches. The lead up to Christmas is often very busy, with stress, financial pressures and high levels of expectation. Sometimes, it's difficult dealing with family members where relationships are strained. The festive season can be a sentimental time that brings emotions to the surface with thoughts of distant or deceased loved ones or old feelings that bubble their way back to the surface. It can be a time when many people feel lonely or isolated.
The festive season can also be a problematic time to be unwell, requiring medical attention or hospitalisation due to holiday staffing. Christmas can be difficult for those of us who can't get away from work such as emergency services, health care workers, military personnel and the retail or hospitality sector. Due to the often-excessive heat, we need to be careful about dehydration and food poisoning too.
 How to Cope with the 'Silly Season'
Practical suggestions
Plan ahead, try not to overspend and put yourself in financial stress. Hand-made or baked gifts can be a lovely inexpensive token of appreciation. A nicely presented fruit basket or hamper or even an offer to spend some time doing a kind deed can be inexpensive ways of showing appreciation. Set your own level of expectation about gifts rather than 'keeping up with the Joneses'. Experiences such as quality time spent with the kids playing cricket or under the sprinkler can create longer lasting memories than expensive gifts that are soon forgotten. Reach out to a lonely friend or neighbour and show the kids how Christmas is not just about receiving but also giving and that you don't need to be well-off to be generous.
Psychological strategies
Applying some simple psychological strategies can you help manage many of the emotional issues surrounding Christmas.
If difficult emotions arise make some time to process them. Equally important as allocating some time to deal with these thoughts, is practising mindfulness during times when these thoughts are unhelpful. Mindfulness can help you to live in the moment rather than constantly being caught up in your negative mind chatter.
When dealing with difficult family or social situations try not over-indulge in alcohol. The disinhibition can be like adding fuel to a fire! Set some limits and allow some time for yourself to do the things you like so you don't feel overwhelmed and resentful about the obligations you're not as keen on.
Be psychologically flexible. If you aren't able to achieve something exactly as you had intended, that doesn't mean that you can't enjoy it regardless. Maintain some perspective by keeping your overall goal in mind. Say, you want the kids to have an awesome Christmas but can't afford to buy the new gadget they really want. You might find that a plan to buy this item and/or an alternative gift is just as good. Mindfully spending time together doing something special or simply enjoying some unstructured play is often appreciated even more resulting in a better Christmas than you could have imagined with lasting memories.
Medical issues
Keep yourself cool and hydrated in the heat to avoid dehydration and sunstroke.
Food poisoning is common, so ensure you keep all your festive food cool while transporting them home and don't leave your beautifully prepared feast out at room temperature for the bacteria to flourish.
Be sure to plan ahead if you are likely to run out of your prescription medication during the holidays. Get into your GP for script renewals ahead of time. Make yourself aware of your doctor's holiday opening times and after-hours arrangements.
If you see a psychologist and are anticipating a difficult time emotionally perhaps schedule an extra visit before and after the holiday period.
If you need help, you're not on your own. Please reach out to your GP or one of the following services;
Lifeline                                               13 11 14
Mensline                                            1800 600 636
Womensline                                       1800 811 811
Kids Help Line                                   1800 55 1800
Suicide Call Back Service                  1300 659 467
ATAPS suicide support service        1800 859 585